Learn How to Use Essential Oils for Better Sleep
If you're interested in lucid dreams and more specifically in experiencing them for yourself, one of the first things you need to do is "create the right environment" for lucid dreaming. Part of this (and arguably the most important part) is ensuring you get the deepest REM sleep possible. This, as they say, is where the magic happens.
Marilyn Reid, owner of the website Taruna Oils, knows a lot about essential oils and aromatherapy. She has agreed to share the article below with readers of Dream Prophesy. I know you'll enjoy this article as much as I did.  The article details how to use essential oils for better sleep, which is of course, vital to lucid dreaming.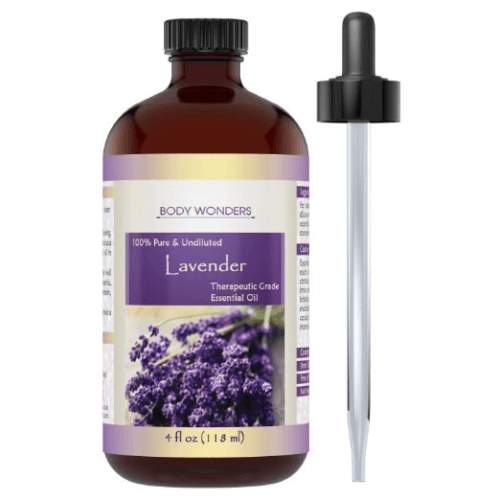 Using Aromatherapy For A Good Night's Sleep
by Marilyn Reid
Do you toss and turn all night or possibly even have trouble drifting off to sleep altogether? Do you wake up in the morning groggy and discombobulated due to poor rest? If so, you can continue this pattern, turn to dangerous pharmaceuticals or begin utilizing aromatherapy.
Obviously, using essential oils for an aromatherapy treatment is the best choice on the list. You surely do not want to continue having restless nights and the side effects of sleep aid pharmaceuticals are quite concerning if you read the warnings. While you need to follow directions regarding safe use of essential oils, they are far safer when used properly than drugs.
Lavender – The flowers and the essential oils distilled from this plant are a wonderful choice for those suffering from anxiety and stress. The sedating effects are also ideal for those plagued with sleep troubles. An added bonus to having this essential oil in your medicine bag is the skin healing properties when applied to burns, bites and acne breakouts.
Roman Chamomile – Be careful when purchasing this essential oil because there are other types of chamomile that are less effective for sleep and more so for other ailments. The Roman variety has a peaceful floral fragrance that blends well with lavender and some other oils.
Ylang Ylang – The floral fragrance of this oil has hints of fruit as well. It can be used alone or blended with the two previous oils. It complements them well by improving the quality of your sleep.
Marjoram – While you may think about cooking when you hear marjoram, the essential oil has benefits outside of the kitchen. This particular oil will relax your muscles while soothing your entire nervous system. The sedating effects reduce hypertension as well.
Bergamot – This cold-pressed oil can help balance your emotions. Unlike other citrus oils, it has a calming effect that can benefit your sleep-inducing efforts.
Frankincense – Many ancient cultures used frankincense, including the Romans, Greeks and Egyptians. The oil contains incensole acetate, which relieves anxiety and depression. If you are having sleep troubles related to emotional disturbances in your life, frankincense is an excellent choice.
Other potentially beneficial oils for your sleep problems are valerian root, vetiver, clary sage, cistus, spikenard, rose, neroli, sandalwood and cedarwood.
High-quality essential oils can be found online and in your local health food store. Read about the various companies to find one with a good reputation and affordable prices. If a company prices all of their oils the same, it is a red flag. Some simply require more raw product to create, raising the price accordingly.
In addition to investigating the manufacturer, you should make sure you are purchasing from a reliable retailer. Read online reviews to find out about their customer service and products.
Once you have the oil or oils, you are going to use for sleep induction, you will need to decide how to incorporate them into your nightly routine. One option is to add several drops to your bath water or in the shower. When taking a shower, block the drain and drop the oils into the water, allowing the steamy medicated water to relax your mind and body. Another option is to keep a diffuser in your room. Follow the direction on the package. You can massage a diluted form of the oil into your skin or have your partner do it. The touch is soothing and can help to stimulate the absorption of oils into your system. Some of the oils on this list, such as lavender, can also work directly on tense muscle tissues when applied in this manner.
Keep track of which oils and methods are most effective for helping you to get the rest you deserve at the end of each day. You will soon have the right combination incorporated into your nightly routine. Then, good sleep is yours for the taking!
Marilyn Reid is a successful business owner and natural health enthusiast. She owns a site, TarunaOils.org, which is dedicated to providing tips, ideas, and recipes for use with essential oils and aromatherapy.
Also See:
How to Have Lucid Dreams
If, like most people, you are fascinated with and interested in Lucid Dreams, Lucid Dreaming: Gateway to the Inner Self
is a book you'll want very much to read.
Lucid dreams are those dreams that feel SO REAL that you aren't 100 percent sure if you're awake or dreaming. Colors in lucid dreams are more vibrant, sounds are louder, thoughts are clearer.  The emotions felt in the dream register with your emotions the minute you awaken.
Many people believe that they can program themselves to actually have more Lucid Dreams.  They also feel that they can use these lucid dreams for self growth, self help, and self improvement.
The book shown in this post would be an excellent source for the individual who wants to learn more about lucid dreams and lucid dreaming.
Product Description
Lucid Dreaming: Gateway to the Inner Self is the account of an extraordinarily talented lucid dreamer who goes beyond the boundaries of both psychology and religion. In the process, he stumbles upon the Inner Self.
While lucid (consciously aware) in the dream state and able to act and interact with dream figures, objects, and settings, dream expert Robert Waggoner experienced something transformative and unexpected. He was able to interact consciously with the dream observer-the apparent Inner Self-within the dream. At first this seemed shocking, even impossible, since psychology normally alludes to such theoretical inner aspects as the Subliminal Self, the Center, the Internal Self-Helper in vague and theoretical ways. Waggoner came to realize, however, that aware interaction with the Inner Self was not only possible, but actual and highly inspiring. He concluded that while aware in the dream state, one has both a psychological tool and a platform from which to understand dreaming and the larger picture of man's psyche as well. Waggoner proposes 5 stages of lucid dreaming and guides readers through them, offering advice for those who have never experienced the lucid dream state and suggestions for how experienced lucid dreamers can advance to a new level.
Lucid Dreaming offers exciting insights and vivid illustrations that will intrigue not only avid dreamworkers but anyone who is interested in consciousness, identity, and the definition of reality.
Read more about Lucid Dreaming: Gateway to the Inner Self
by clicking the link now!
Set the Scene for Lucid Dreaming!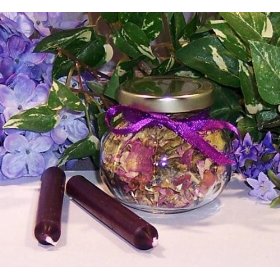 Most of us who are fascinated with dreams, dream interpretation, dream analysis, and the meaning of dreams are equally fascinated with lucid dreaming. Lucid dreams are dreams in which we feel as though we are very much awake. Lucid dreams seem brighter, louder, more vivid, and more alive than most dreams.
Is it any wonder so many people are asking, "How can I have lucid dreams?!"
It's all about setting the stage and creating an atmosphere where lucid dreams are more apt to occur.  I talk more about setting the stage in an article about lucid dreaming (linked to in the first paragraph above as well as at the bottom of this post) but I'd love to tell you about something that'll help you create an atmosphere, or scene, in which you'll invite lucid dreams into your life.
If you're truly serious in Lucid Dreams, you'll love the Herbal Bath for Lucid Dreams and Candles Kit pictured above. The Lucid Dreams Herbal Bath is made and hand blended with Organic wild harvested herbs and follows an old recipe, passed down through generations. It induces deep sleep with relaxing powerful scents of the aromatic herbs.
When you have deeper REM sleep, lucid dreaming is more apt to occur.
From the website:
It is excellent for you to receive answers to important questions you may have because the mixture of herbs used gives you vivid and lucid answers to these questions in your dreams. This blend contains: Rose Petals, Mugwort, Rosemary, Lavender Flowers, Chamomile Flowers, Hops Flowers, Orris root, Borage and a relaxing blend of pure essential oils. We also included two purple chime candles in the kit and a reusable cotton bag to be used with the mixture in the bath water. The contents in the jar is enough for three or four uses. You can use also this mixture to do dream herbal pillows and use under your pillow to induce fast sleep. It comes with all information you need in how to use the kit. A beautiful iridescent organza bag is included to keep your jar safe when not in use. All our hand blended herbal mixtures are blended and sealed at the time of purchase to ensure freshness.
Product Features
Contains 1 (4 oz) jar of herbal bath for Lucid Dreams.
Contains 2 purple chime candles.
It will help you relax and invite sweeter sleep – the perfect environment for Lucid Dreams.
Information on how to use provided. It comes with a iridescent organza bag.
"Dreams are today's answers to tomorrow's questions." – Edgar Cayce
What Are Lucid Dreams?
If you're interested in lucid dreams and want to know how you can have lucid dreams, yourself, see What are Lucid Dreams on Dream Prophesy. These fascinating dreams are worth the minimal amount of effort it takes for you to "set the stage." There are steps you can take to improve your chances of having these fascinating and vivid dreams!
amzn_assoc_region = "US"; amzn_assoc_title = "Books About Lucid Dreams"; amzn_assoc_linkid = "6f659b955c63343001793280bd27a960"; amzn_assoc_asins = "193049114X,034537410X,1781802025,159030957X"; // ]]>
Can You "Make" Yourself Have Lucid Dreams?
Lucid Dreams are More Vivid Than Regular Dreams
A lot of people just aren't sure what makes a dream a
Lucid Dream
.  It's fairly easy to identify a Lucid Dream.  Consider the profile of a Lucid Dream:
A Lucid Dream is a dream in which you realize you are dreaming.
Lucid Dreams are more vivid than other dreams.  The yellows are more yellow, the blues are more blue, the emotions are larger, the fear is stronger, and so on.
Have you ever seen the movie Vanilla Sky?  This was an example of Lucid Dreams hitting the big screen!
During a Lucid Dream, a certain "clue" or "sign" will alert the dreamer that is actually a dream.
Lucid Dreams First Used by Frederik van Eeden
The term Lucid Dream was first used by Frederik van Eeden who used the word "lucid" in the sense of mental clarity. When something tips us off in a dream that it is, in fact a dream, we regain our mental clarity. The clue that tips us off could be seeing someone we realize is deceased, having a magical power such as invisibility, or being able to fly, etc.
Lucid Dreams occur in different "strengths" or "levels." They've gotten a great deal of attention because many people believe we can use them to "control" our dreams and, even, help us solve problems.
Can You Make Yourself Have Lucid Dreams?
The questions on everyone's mind are, "Can I make myself experience lucid dreams" and "How can I make myself have lucid dreams?!"  There's a bit of a controversy over this particular subject.
Some dream experts believe you absolutely cannot make yourself experience lucid dreams. They argue that these dreams only occur supernaturally and cannot be provoked or invited in any way.
Personally, I believe that "making" yourself experience lucid dreams isn't nearly as easy as it sounds.  There's certainly no switch to turn on and you can't "will" yourself to have lucid dreams.
Having said that, however, I believe you can set the stage for experiencing lucid dream. There are steps you can take to become much more in tune with your dreams and this will, in turn, set the stage for lucid dreaming. Once the stage is set, so to speak, they are much more likely to occur.
I've written an article How to Have Lucid Dreams, read the article for 10 easy ways to help set the stage for lucid dreaming.
Lucid Dreams Category on Dream Prophesy
In the Lucid Dreams category, watch for many upcoming articles addressing this very premise. As a dreamologist, I am very passionate about Lucid Dreams. I believe they can, like all dreams, give us a lot of insight into our emotions, our thoughts, our core beliefs, etc. A greater sense of self can be gained by paying closer attention to our dreams.
That's what this site is here for – to help us identify exactly what our dreams mean and what they're trying to tell us. We'll learn how to use this information to bring peace into our heart and minds as we build the lives we've always… well…dreamed of.
"Dreaming is an act of pure imagination, attesting in all men a creative power, which if it were available in waking, would make every man a Dante or Shakespeare." – H.F. Hedge